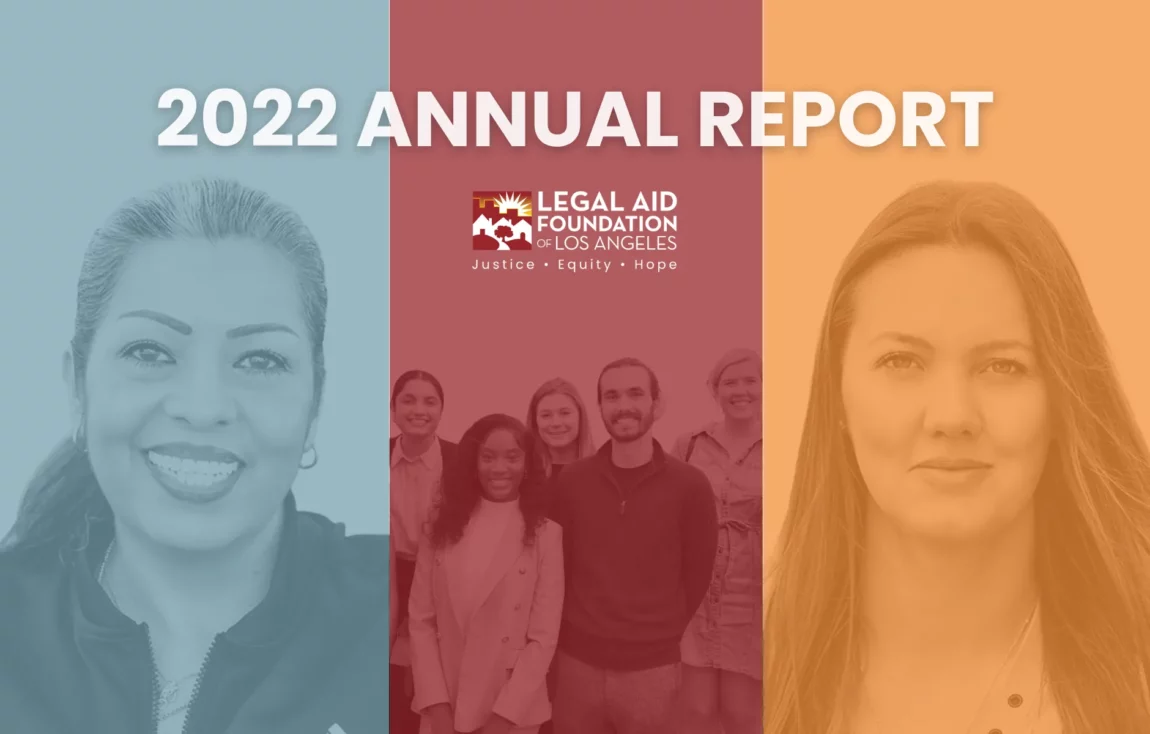 Dear Friends and Supporters,
At the Legal Aid Foundation of Los Angeles, expanding equal access is a core principle of our work to achieve justice for our communities. We take great pride in our five brick-and-mortar offices across Los Angeles County, as well as our clinics inside busy courthouses and healthcare facilities, that bring our services directly to the neighborhoods where our clients live, work, and play. In 2022, as the worst impacts of the COVID-19 pandemic began to ebb, we were grateful for the opportunity to reopen our in-person services and once again meet our clients face-to-face.
We've embraced the return to community with zeal. Our new neighborhood outreach series, Ask LAFLA!, invited our neighbors, friends, and partners to reconnect with our free services, enjoy activities for kids, and get on-the-spot legal help. At our Access to Justice Gala, we were honored to host the inimitable Dolores Huerta, a civil rights icon for the working poor, women, and children, and Martin Estrada, U.S. Attorney for the Central District of California and longtime member of LAFLA's Board of Directors. But as we reopen our doors, we're not content to go back to the way things were. Instead, we are building new ways forward toward our vision of a more just world.
The suffering caused by the pandemic clearly illustrated the urgency of intervening in poverty and injustice. At LAFLA, our advocacy to empower individual clients stands alongside our fight to reshape the conditions that block access to justice. In 2022, we not only connected Asian and Pacific Islander clients to services in their primary languages; we also launched a first-of-its-kind Medical-Legal Partnership dedicated to expanding access to medical care and improving health outcomes for underserved API communities. We not only helped workers to apply for unemployment benefits; we also won the right to language access at the California Employment Development Department. We not only defended low-income tenants from unfair evictions that threatened to leave them homeless; we also built a system to make legal representation available to all who need it, as well as a pipeline of advocates to provide that service.
Our staff—as well as our pro bono partners, volunteers, and supporters—continued to demonstrate incredible commitment and skill in their daily fight for equal justice against the odds. Our advocates adapted swiftly and deftly to a new hybrid model of services that both crosses the digital divide and reaches those unable to be physically present.
In our 2022 annual report, you'll learn about the many ways we furthered justice in housing; economic stability; gender and the family; race equity; and language rights for and with our clients. We're carrying this spirit with us into 2023 and beyond, and we invite you to join us.
In solidarity,

Silvia R. Argueta
Executive Director

Amy Lerner-Hill
President, LAFLA Board 2022-2024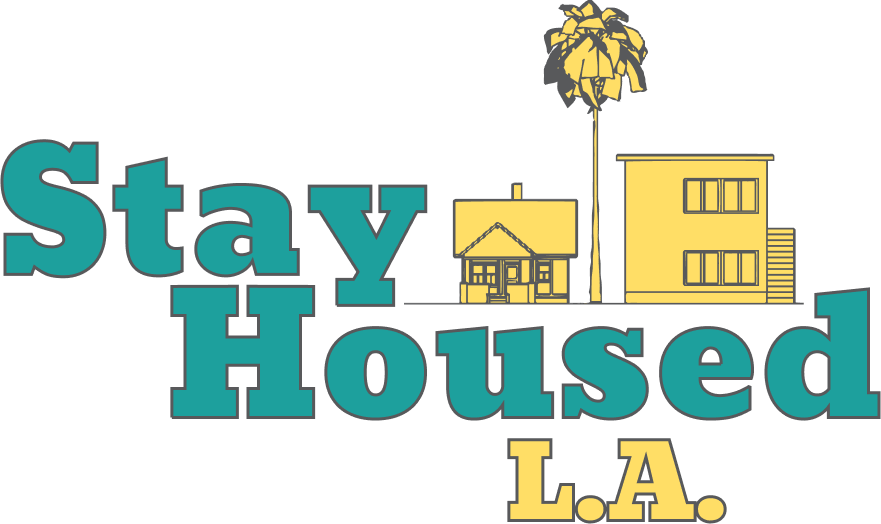 LAFLA continues to lead Stay Housed L.A., a City- and County-funded program to prevent eviction and provide legal representation to low-income tenants. Now in its second full year, the partnership continues to expand access to justice for L.A.'s most vulnerable households. In 2022, Stay Housed L.A. reached out to 490,016 tenants, held 396 workshops and clinics with 8,890 attendees, and provided 9,547 low-income tenant households with legal services. As one of 10 legal service providers and 15 community-based organizations, LAFLA's Eviction Defense Center represented tenants in eviction court, provided counsel and advice at clinics, and educated tenants about their rights.
HOLISTIC APPROACH TO HEALTH INEQUITIES IN API COMMUNITIES
We've proven that accessible legal services can help people access healthcare, improve overall wellbeing, and transform lives. This year, LAFLA partnered with Community Medical Wellness Centers to launch Southern California's first Medical-Legal Partnership dedicated to underserved Asian and Pacific Islander (API) communities. This pioneering initiative provides holistic health and legal services that center the specific needs and experiences of the API communities of Long Beach, including expanding access to care for the significant Cambodian population.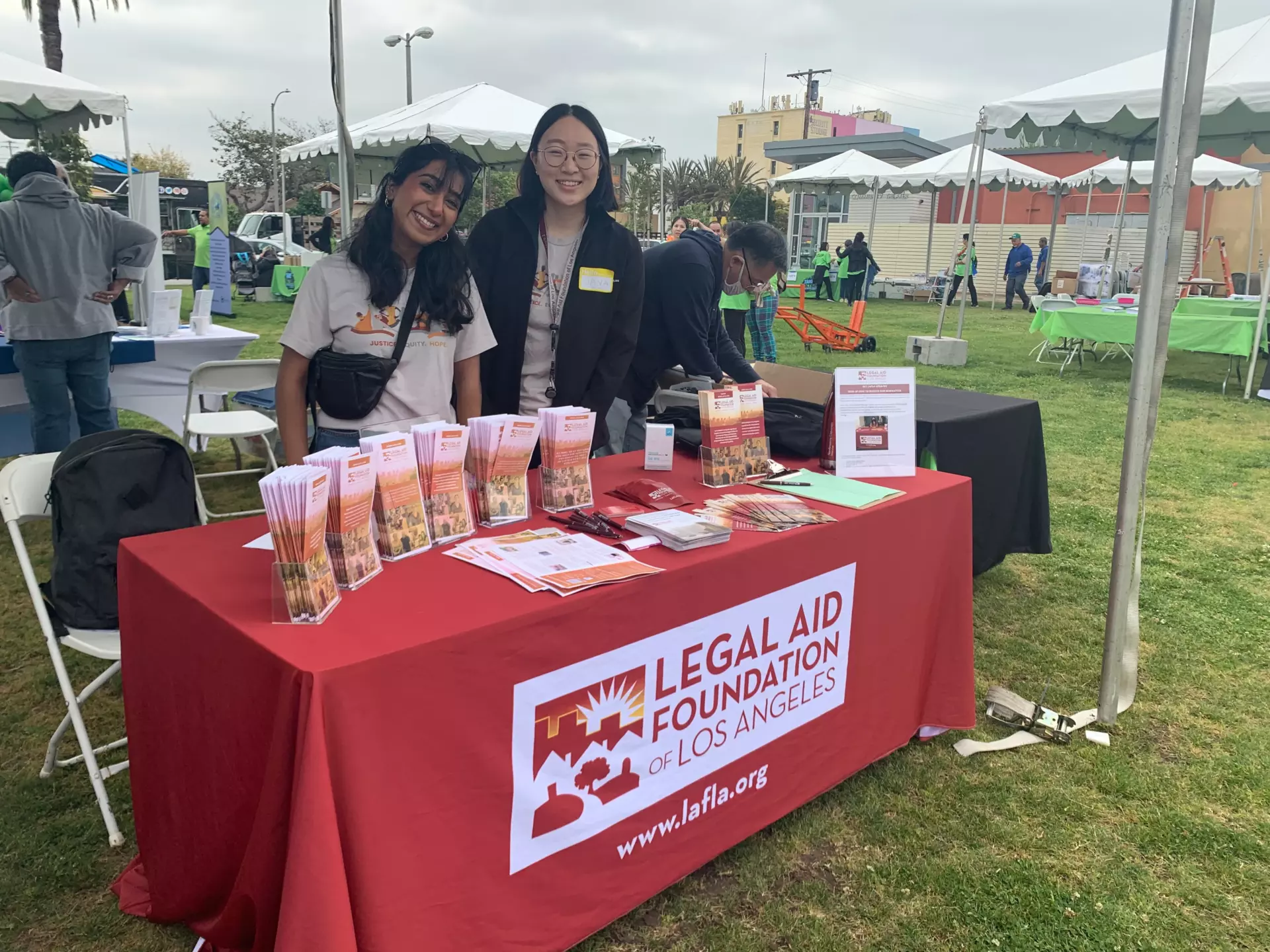 LANGUAGE ACCESS FOR UNEMPLOYMENT BENEFITS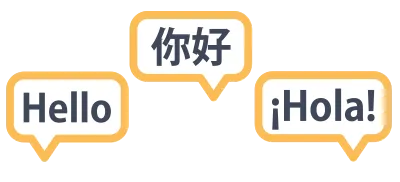 This year, LAFLA celebrated a major victory in our ongoing advocacy to make critical government support accessible to people of all cultural backgrounds. California workers who use languages other than English previously faced insurmountable barriers to accessing unemployment benefits, which were especially crucial at the height of the COVID-19 pandemic. Now, as the result of a discrimination complaint filed by LAFLA and our partners (Asian Americans Advancing Justice, the Asian Law Caucus, California Rural Legal Assistance, Center for Workers' Rights, and Legal Aid at Work), the California Employment Development Department has agreed to make unemployment benefits available in more than 200 languages used by California residents. 
$5.8 BILLION OF PREDATORY STUDENT LOANS FORGIVEN
For years, LAFLA has fought to achieve justice for thousands of California students who were preyed on by for-profit schools and left to carry the debt. One of the worst offenders was investor-owned Corinthian Colleges Inc., whose fraudulent practices finally led its collapse in 2015. In 2022, LAFLA's leadership contributed to the U.S. Department of Education (DOE)'s decision to discharge all federal student loans still held by Corinthian alumni, dating back to its founding class of 1995. Nearly 560,000 borrowers will see their loans forgiven, amounting to $5.8 billion in full loan discharges. LAFLA is proud to have played a role in both this sweeping action—the DOE's largest loan discharge in history—and the lives of each individual student who came to us for help.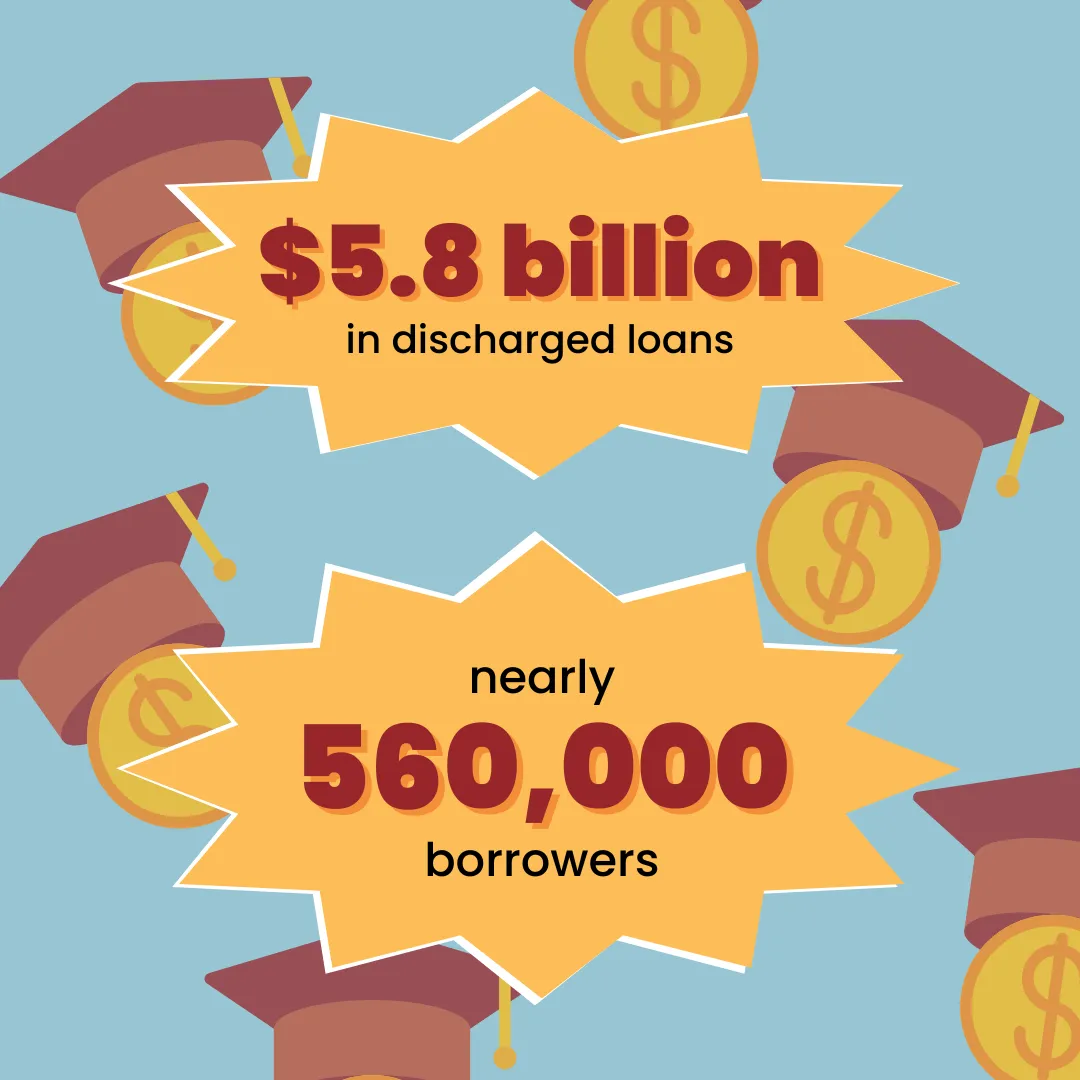 BUILDING THE PUBLIC INTEREST PIPELINE FOR EVICTION DEFENSE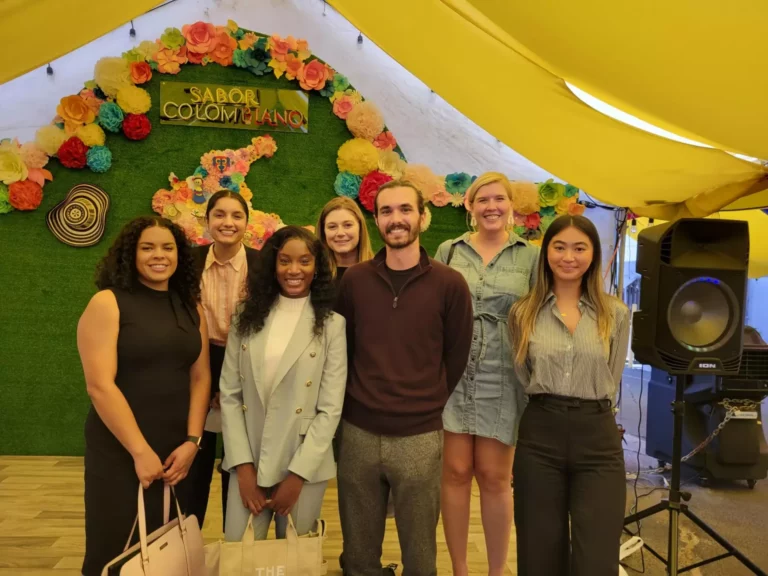 LAFLA is building a pipeline of eviction defense attorneys to meet the wave of post-COVID-19 evictions. In Fall 2022, our Eviction Defense Center (EDC) brought on seven non-barred post-graduate fellows—the largest class of fellows in recent LAFLA history. As they waited for the results of the California State Bar, this cohort of future advocates trained alongside EDC attorneys to learn landlord-tenant law and strategies to prevent unfair eviction and displacement.
PROVIDING PRO BONO SERVICES
In 2022, LAFLA's pro bono projects engaged more than 700 volunteers made up of attorneys, law students, undergraduate students, interpreters, community volunteers, and many others. These skilled advocates contributed nearly 25,000 hours—valued at nearly $13 million—to expand LAFLA's capacity to meet the legal needs of the community. They helped tenants to avoid homelessness; domestic violence survivors to obtain protection from their abusers; victims of crime to gain refuge in the U.S.; formerly incarcerated individuals to achieve a fresh start; and many others. LAFLA is grateful for the continued dedication of our pro bono partners who go out of their way to support the community during times of need.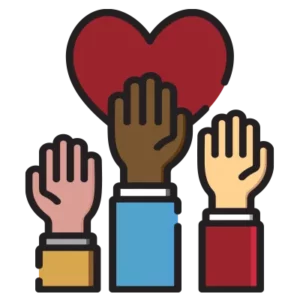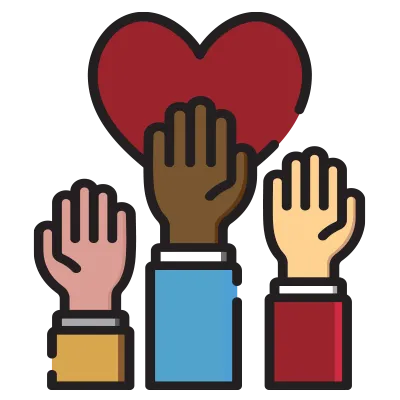 ASIAN & PACIFIC ISLANDER (API) COMMUNITY OUTREACH PROJECT:
Provides linguistically accessible, culturally intelligent, trauma-informed help to API clients in their preferred language, with access to all LAFLA services.
ECONOMIC STABILITY WORKGROUP:
Government Benefits — Helps people obtain benefits to fulfill basic needs (food, shelter, medical care, and services to attain self-sufficiency). Employment — Fights wage theft and denial of unemployment insurance benefits. Advises on wrongful terminations and discriminatory employment practices. Student Loans — Helps people who cannot afford to repay their student loans due to disability or who have attended for-profit colleges that engaged in predatory, deceptive, or illegal practices.
EVICTION DEFENSE CENTER:
Provides housing rights information and direct representation for individuals facing eviction. Prevents housing-subsidy residents and Section 8 voucher holders from losing their housing and/or subsidies. Preserves Rent Stabilized Ordinance (RSO) tenancies and prevents RSO violations. Helps clients living in uninhabitable conditions get repairs or reductions in rent. Provides eviction defense resources to tenants through Stay Housed L.A. partnership.
HOUSING AND COMMUNITIES WORKGROUP:
Engages a movement-lawyering approach to prevent unfair displacement and preserve and expand affordable housing. Deploys legal strategies in partnership with the community to defend the rights of unhoused individuals and families and provide legal support to community-based organizations seeking to build healthy, economically vibrant communities.
MEDICAL-LEGAL PARTNERSHIPS:
Provides patients with access to legal services, focusing on those that can negatively impact the health of patients, such as poor housing conditions, loss or denial of public benefits, and violence within the home.
PREVENTING AND ENDING HOMELESSNESS PROGRAM:
Provides legal services to households facing homelessness and/or imminent eviction, as well as unhoused individuals and families, in the South Bay/ Harbor area and southeast Los Angeles County.
RESTORING COMMUNITIES WORKGROUP:
Provides legal assistance to reentry for individuals in various substantive areas including but not limited to housing, benefits, and record clearing. Removes barriers to reentry and housing and housing stability, so people can have a fresh start and better access to work and housing opportunities.
SANTA MONICA COMMUNITY OFFICE:
Provides legal services to the Santa Monica client community in the areas of housing and homelessness, tenant harassment, domestic violence, family law, and public benefits. Tenant Small Claims Project — Provides resources and support to tenants sued in small claims court for COVID-19 rental debt, including workshops and seminars. Assists tenants in suing their landlords in small claims court for violation of their tenants' rights. Represents some tenants in small claims court appeals.
SELF-HELP LEGAL ACCESS CENTERS:
Assists individuals who represent themselves (regardless of income or immigration status). Offers legal information, help with preparing court forms, and guidance on a variety of civil legal matters. Provides referrals to private attorneys or legal services programs as needed.
SURVIVOR AND FAMILY JUSTICE WORKGROUP
Helps and represents survivors of domestic violence and sexual assault in obtaining restraining orders, and orders for custody, dissolution, visitation, and support.
IMMIGRATION ACCESS WORKGROUP
Assists and represents survivors of domestic violence, torture, human trafficking, and other serious abuse in removal proceedings and before U.S. Citizenship & Immigration Services (USCIS). Helps and represents individuals before USCIS to become U.S. citizens. Torture Survivors Project — Provides legal assistance, representation, and community education to immigrants who are survivors of torture.
VETERANS JUSTICE CENTER
Advocates on behalf of veterans to obtain life-sustaining income, health, and housing benefits. Dismisses tickets and expunges convictions so veterans can have a fresh start. Upgrades unjust less-than-honorable military discharges. Prevents veteran homelessness.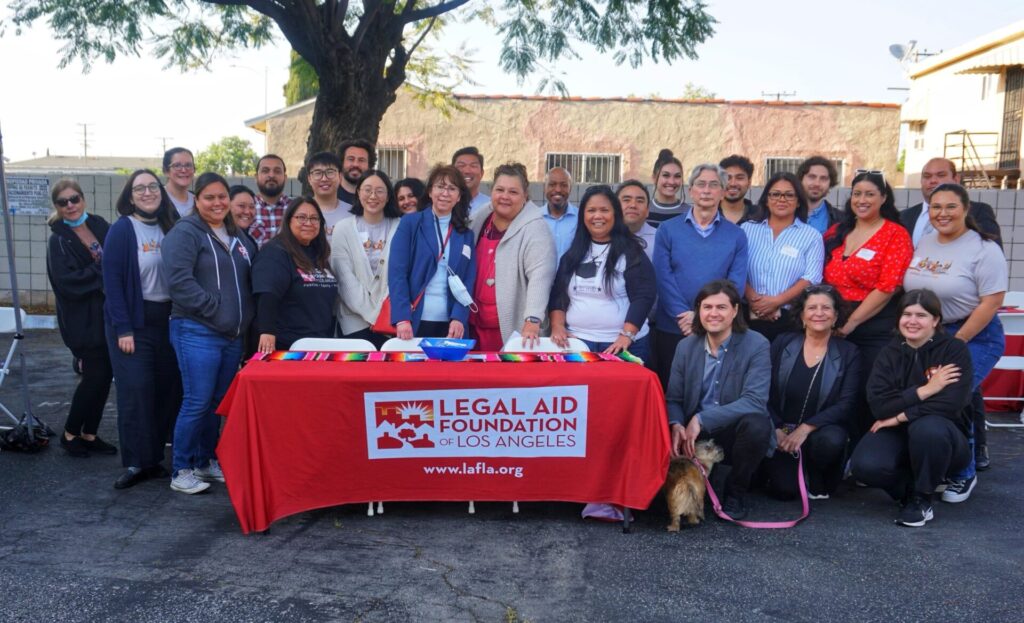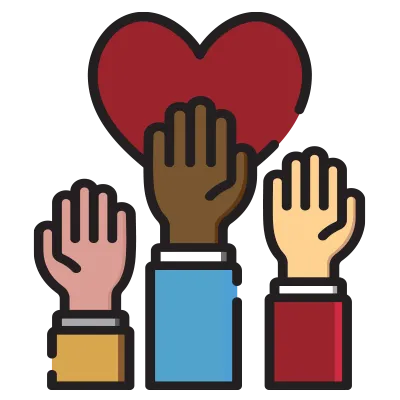 Hours of volunteer
service donated
LA County residents received legal help through LAFLA.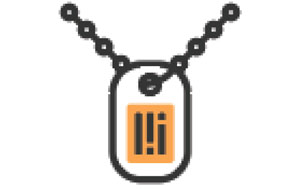 Cases closed with pro bono involvement

Cases closed through medical-legal partnerships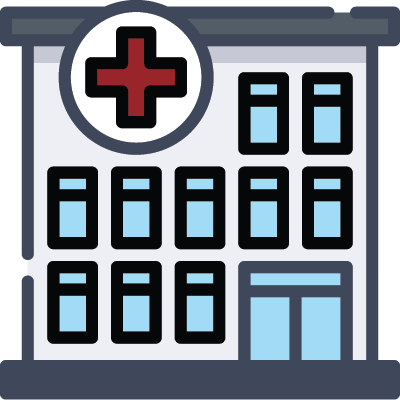 Clients
speak
30+
languages
24% of clients
have limited
English
proficiency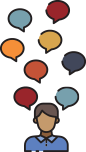 Amharic (Ethiopia), Arabic, Armenian, Bengali, Cantonese, English, Farsi, French, German, Hebrew, Hindi, Italian, Japanese, Khmer (Cambodian), Korean, Mandarin, Other, Polish, Portuguese, Russian, Sign Language, Spanish, Tagalog, Thai, Tigrinya (Eritrea), Ukranian, Unknown, Urdu, Vietnamese, Zapotec
people helped
through self-help
legal access centers
* This information is based on our clients with cases open in 2022.
LAFLA FIGHTS UNFAIR EVICTION AND HELPS STABILIZE A FAMILY
Frances had lived happily in her Long Beach apartment for 10 years. Located just across the street from the school her two children attended, she proudly watched them succeed academically and thrive socially. Even when the COVID-19 pandemic hit the U.S., and her work as a muralist abruptly dried up, Frances's CalWORKS benefits and Section 8 voucher helped her to scrape by—until her landlord gave her a 3-day notice to leave
REUNITING A REFUGEE FAMILY FROM WAR-TORN UKRAINE
Tetyana was asleep in her apartment in Ivano-Frankivsk, Ukraine, when bombs began to rain down on her building and all over town. She quickly grabbed her one-year-old daughter Edel while her mother, Vera, threw whatever she could fit into a suitcase. Together, they ran for their lives.
DEFRAUDED STUDENT WINS JUSTICE AND ECONOMIC STABILITY
Varela had always been told that a quality education could open the door to lifelong economic opportunity. In 2013, she enrolled in Everest College to train as a medical assistant, and eventually as a nurse. Like many students, she couldn't afford school on her own, so she borrowed nearly $25,000 in federal and private loans, believing that the career she was training for would enable her to pay it back over time. But unbeknownst to her, Varela had fallen prey to an educational scam.
Income Total: $37,571,083
Government Contracts: $31,561,661
Grants & Contributions: $704,853
Expenses Total: $37,354,022
Expenses, revenue, & support: $11,876,329
Alison Faith Charitable Fund 
Amazon Smile
American Association of Law Libraries
American Immigration Lawyers Association
Amgen Pac-Match Gift Program
Andrues/Podberesky, APLC
Arthur J. Gallagher & Co.
Association of Corporate Counsel of America
Ballard Spahr LLP
California ChangeLawyers
California Community Foundation
California Endowment
California Women's Law Center
Capital Group Companies Charitable Foundation
Charitable Adult Rides & Services, Inc.
Charities Aid Foundation of America
Dweck Charitable Fund, Inc.
Elks of Los Angeles Foundation/Los Angeles Lee Linden Foundation
Fidelity Charitable Gift Fund
Giving Foundation, Inc.
Goldman Sachs
Hall Family Foundation
Hilton Worldwide, Inc. / Memphis Shared Services
Hopson Family Foundation c/o Greater Horizons
InCloud, LLC
Integral Associates CA, LLC
Jewish Community Foundation of Los Angeles
Jewish Community Foundation San Diego
Kayne Anderson Capital Advisors Foundation
Law Offices of Razmin Monghate
Little Nest Fund through ImpactAssets
McMaster-Carr Supply Company
MoreThanPink
Neighborhood Legal Services of Los Angeles County
Network For Good
New Jersey Coalition to End Domestic Violence
Oaktree Capital Management, L.P.
R.J. and D.A. Munzer Foundation
Religious of the Sacred Heart of Mary
Riot Games, Inc.
S. Mark Taper Foundation
The Harry & Jeanette Weinberg
The Lever Family Foundation
U.S. Charitable Gift Trust
United Way Capital Region
Venable Foundation, Inc.
Wells Fargo Foundation
ANGEL
Munger, Tolles & Olson
GUARDIAN ANGEL
Morgan Lewis
GUARDIAN
Cheryl & Haim Saban and the Saban Family Foundation
CityNational Bank
Kirkland & Ellis
Latham & Watkins
O'Melveny
Orrick
Quinn Emmanuel Urquhart & Sullivan
Sheppard Mullin
Skadden
TM Financial Forensics
GUARDIAN ADVOCATE
The Audet Law Foundation
ADVOCATE
Gibson Dunn
Jenner & Block
Fox
PATRON
Akin Gump Strauss Hauer & Feld
Bryan Cave Leighton Paisner
Debra Fischer & Sherwin Frey
Foley & Lardner
Glaser Weil
Greenberg Glusker
Hogan Lovells
Jim Hornstein & Victorial Diamantidis
Jones Day
KPMG
Loeb & Loeb
Manatt
Mayer Brown
Martin & Karen Tachiki
The Morrison Foerster Foundation
Northrop Grumman
Nossaman LLP
Pasich
Polsinelli
Potomac Law Group
Proskauer
ReedSmith
Rita Tuzon & Rick Stone
ScaliRasmussen
Seyfarth
Sony Pictures
Southern California Edison
Sidley
Spertus Landes & Umhofer
Sullivan & Cromwell
Susman Godfrey
Telacu
TSG Reporting
Willkie Farr & Gallagher
Xerox
PRESIDENT
Amy Lerner Hill
VICE PRESIDENT
Kahn A. Scolnick
SECRETARY
Brianne Wiese
TREASURER
Lynette M. Jones
COMMUNITY CHAIR
C. Cleo Ray
BOARD OF DIRECTORS
Karen J. Adelseck
Eric Bakewell
Wendy R. Cabil
Kyle Casazza
Sean A. Commons
Carissa Coze
Joseph B. Farrell
Marc Feinstein
Debra L. Fischer
Gary E. Gans
Felix Garcia
Naomi Haywood
Silvia Hernandez
James E. Hornstein
Kimberly Klinsport
Bethany Kristovich
Clementina Lopez
Michael Maddigan
John Maldonado
Matthew Marmolejo
Louise Mbella
Virginia F. Milstead
Kevin J. Minnick
Fanny Ortiz
Adam S. Paris
Chris Rivas
David Lewis Sagal
Kareen Sandoval
Marc M. Seltzer
Linus Shentu
Jeff A. Taylor
Ronald B. Turovsky
Pamela Westhoff
Liat Yamini