Fighting for justice, equity, and hope for people living in poverty throughout Greater Los Angeles.
RESOLUTE IN THE FACE OF UNCERTAINTY
Dear Friends and Supporters,
As we write this, we find ourselves in unprecedented times: The COVID-19 pandemic has wreaked havoc on our community in many ways – the pandemic has laid bare the systemic racism that has resulted in the health disparities in the Black and Latinx community; the virus has brutally affected poor communities; the full extent of this inequality remains to be seen. There is now a national dialogue regarding racial justice and structural racism, with a force we have not seen in years: perhaps signaling a paradigm shift. The youth of this nation are leading this movement with their drive and demands for change. The work of economic justice and racial justice are separate, but intertwined; we are committed to addressing both.

Silvia R. Argueta
Executive Director

James M. Burgess
President, LAFLA Board 2018-2020
# of people who qualify for LAFLA services:
million people Living in Poverty across LA County
Short-term economic benefits to clients includes earnings like social security, food stamps and child custody awards

Calls handled through LAFLA's Call Center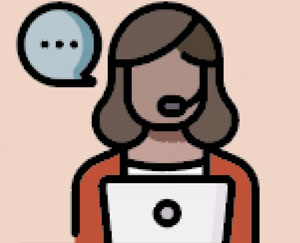 Survivors helped at our domestic violence clinics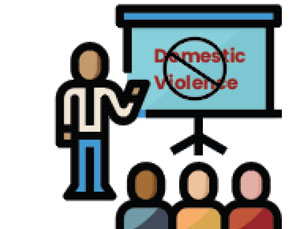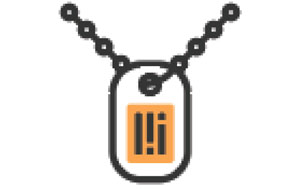 Percentage of cases that are housing-related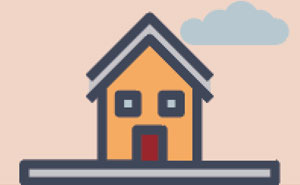 People helped at our self-help centers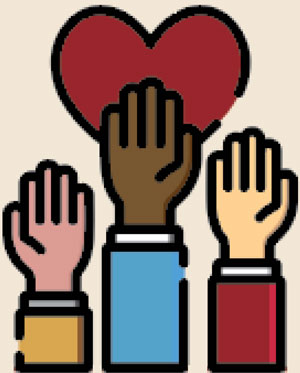 Income Total: $17,604,952
Government Grants: $13,777,363
Grants & Contributions: $1,488,607
Donated Services: $12,529,122
Expenses Total: $17,383,313
Thank you to the following institutions for their support in 2019:
Weingart Foundation
California Community Foundation
Munzer Foundation
Weingart Foundation
The California Endowment
Green Foundation
Rose Hills Foundation
Josephine S. Gumbiner Foundation
Munzer Foundation
L.A. Care
TITLE SPONSOR
Kirkland & Ellis
Munger, Tolles & Olson
ANGEL
Morgan Lewis
Gibson Dunn
GUARDIAN
Sheppard Mullin
Jenner
Manatt, Phelps & Phillips LLP
Skadden
O'Melveny
Rita Tuzon & Rick Stone
ADVOCATE
Sullivan & Cromwell
TM Financial
City National Bank
Loeb & Loeb
Cheryl & Haim Saban
Orrick
Proskauer
Sidley Austin
Latham & Watkins
PATRON
Moldex-Metric
Northrop Grumman
Susman Godfrey
Hogan Lovells
Venable
Fox Corporation
Quinn Emanuel
Wilkinson Wlash + Eskovitz
Debra Fischer & Sherwin Frey
Nossaman
King & Spalding
Irell & Manella
PARTNER
Edison International
Reed Smith
Polsinelli
Seyfarth Shaw
MATT/House & Robertson Architects
Integro Insurance Brokers
Morrison & Foerster
JAMS/ Richard Chernick
IOA Insurance
KPMG
Paul Hastings
Greenberg Glusker
Akin Gump
Steve English & Molly Munger
EPIC Brokers/Cipolla & Calaba
Theodora Oringher
First Republic Bank
Cooley LLP
TSG Reporting
TELACU
Bird Marella
Bryan Cave
Glasser Weil
Pasich, LLP
James M. Burgess ♦ President
Michael Maddigan ♦ Vice-President
Sean Eskovitz ♦ Secretary
Amy Lerner-Hill ♦ Treasurer
C. Cleo Ray ♦ Client Chair
Patricia Vining ♦ Client Vice-Chair
Karen J. Adelseck
Eric J. Bakewell
Wendy R. Cabil
Colin G. Cabral
Sean A. Commons
Phyllis Coto
Carissa Coze
E. Martin Estrada
Joseph B. Farrell
Marc Feinstein
Amber S. Finch
Debra L. Fischer
Felix Garcia
Silvia Hernandez
James E. Hornstein
Robert B. Hubbell
Zella Knight
Jason Linder
Clementina Lopez
John Maldonado
Louise Mbella
Kevin J. Minnick
Phillip Mobley
Fanny Ortiz
Adam S. Paris
Joseph Paunovich
R. Alexander Pilmer
Craig O. Roberts
David Lewis Sagal
Kareen Sandoval
Kahn A. Scolnick
Marc M. Seltzer
Linus Shentu
Jeff A. Taylor
Ronald B. Turovsky
Brianne Wiese